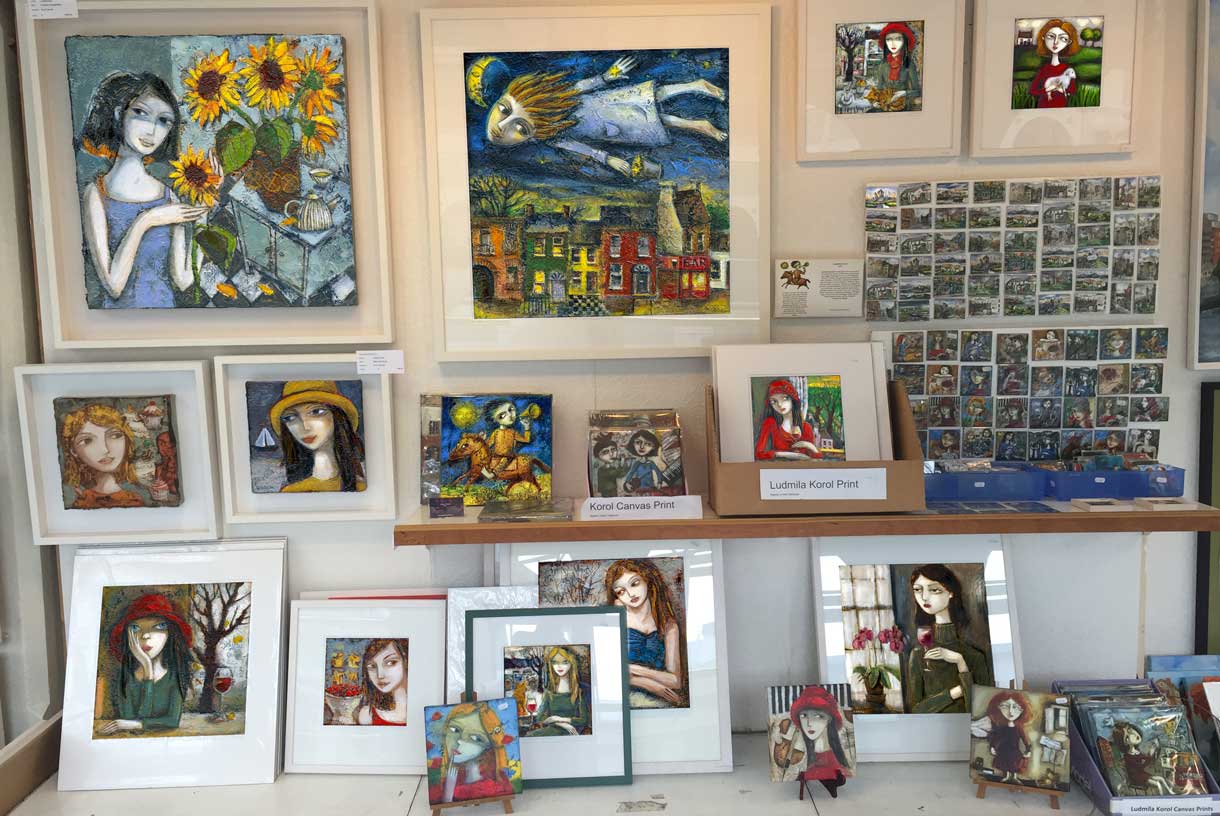 Museum Quality
Highest quality archival digital printing service.
Packaged
We also mount and package, ready for display and sale.
Print on Demand Delivered
Print one or a thousand. We can deliver fast.
Below are some of the Artists we have worked with:
Click  on image to go their website
Frequently Asked Questions
What exactly are Giclée Prints?
The first thing you need to know is that it's pronounced 'Zhee-Clay'. The word being taken from a version of the French word 'la giclée' meaning, 'that which is sprayed or squirted'. Giclee printing is a type of inkjet printing – but importantly, not all inkjet prints are giclee prints.
Our giclee prints are created using professional 11-Colour Epson ink-jet printers. These modern technology printers are capable of producing incredibly detailed prints for both the fine art and photographic markets.
What is your refund policy?
We offer no-questions-asked refunds to all customers within 30 days of your purchase. If you are not satisfied with our product, then simply send us an email and we will refund your purchase right away. Our goal has always been to create a happy, thriving community. If you are not thrilled with the product or are not enjoying the experience, then we have no interest in forcing you to stay an unhappy member.
I do not live in Dublin, do you deliver?
Yes we deliver anywhere in Ireland, next day delivery. We can also deliver to anywhere in the world. You do not need to even call into our studio. Files of your artwork can be uploaded directly onto our site here. Upload Files Here. We print them and deliver to your door.
Don't Be Shy
I haven't put much information here yet so if we didn't answer all of your questions, feel free to drop us a line – anytime.
Get in Touch